Support the Individual Preparedness of Students at Your Institution of Higher Education (IHE) This Back-to-School Season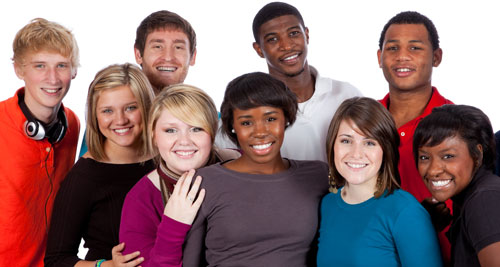 As students begin to return to IHEs and settle into a new school year, this is a great opportunity to capitalize their desire and motivation to be involved in campus activities and treat them as partners in ensuring their campus is better prepared for emergencies.

To help with the IHE's emergency planning efforts, a student representative can be encouraged to serve on the planning team to provide input and feedback in creating, reviewing, or revising the IHE EOP. One way the student can help is by identifying courses of action that best meet the needs of students in an emergency. For example, the student representative might offer suggestions for the best ways to communicate with students in an emergency. In addition, the student can also take valuable information back to the student body about the need for individual preparedness and work with student groups to facilitate preparedness efforts (e.g., ensuring students have emergency preparedness supplies and knowing how the IHE will contact them in an emergency).

To promote these individual and group preparedness efforts, IHE emergency managers may want to tailor preparedness messages to specific student populations. This could include messages for those who live on campus, off campus, international students, those with disabilities or access and functional needs, and others. Individual preparedness messaging may be especially helpful to freshmen students or others who may have just moved away from home for the first time. These students may have typically looked to their parents or guardians, or their K-12 school, for help in an emergency but now have a greater responsibility for their own safety.

For more information on including students in preparedness activities, check out the REMSExpress resource on "Maximizing Student Participation in the Higher Education EOP Planning Process" here: http://rems.ed.gov/docs/Volume5Issue5.pdf.
It's That Time of Year Again! National Preparedness Month Is Here and the Great ShakeOut Earthquake Drill Is Around the Corner. Are You Ready?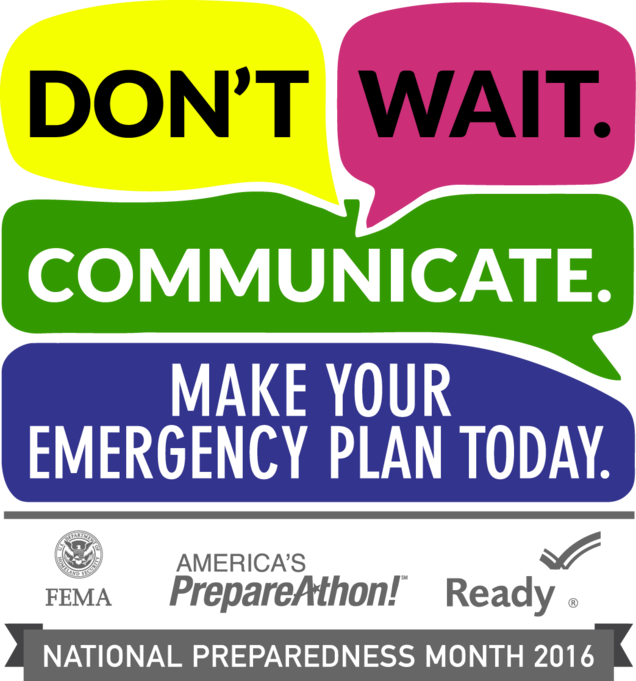 The start of National Preparedness Month kicks off in September and the REMS TA Center is joining the call to promote the weekly themes that schools and IHEs can use to participate in the national movement to "Don't Wait, Communicate. Make Your Emergency Plan Today." To view the weekly themes for this year, visit: www.ready.gov/september.
Thank you to everyone who joined the U.S. Department of Education and the REMS TA Center in celebrating America's PrepareAthon! earlier this year via participation in Twitter chats on severe weather preparedness. Search #PrepareAthonforSchools on Twitter to track some of the action. Not on Twitter? That's ok. You can also view resources shared during the series here: http://rems.ed.gov/COP/REMSCOPforum/topics.aspx?ForumID=97.
Social media is a great way to engage your state education agency, local education agency, school, or school district in national conversations on school safety, emergency preparedness, school climate and other topics that school leaders, staff, parents, and whole school communities find important. Since initiating the @remstacenter profile last September as a part of the 2015 National PrepareAthon! Day, we have connected with more than 500 national, state, and local level leaders and individuals via Twitter chats and daily connections and have witnessed a lot of great examples of preparedness within schools across the country. Thank you to everyone who has followed us, shared our posts, and participated in conversations we've held via Twitter! You've made our online presence worthwhile! We'd love to have you join weekly Twitter Chats we're hosting at 2 p.m. ET to celebrate America's PrepareAthon! and National Preparedness Month. See details below.
September 1 – Week 1: Kick-off week to National Preparedness Month
Join us for a Twitter Chat to promote participation in National Preparedness Month among K-12 schools and school districts and IHEs. Use #=PrepareAthonforSchools (K-12) and #CampusPrepareAthon (IHEs) to chat.
September 8 – Week 2: Preparing Family and Friends
Join us for a Twitter chat to share ideas you can use to engage friends and family in preparedness activities during the back-to-school season. Use PrepForSchool to chat.
September 15 – Week 3: Preparing Through Service
Join us for a Twitter Chat to share ideas on how you work with community organizations or neighbors in your school community to support each other in preparedness. Use #WholeSchoolCommunityto chat.
September 22 – Week 4: Focus on Individual Preparedness
Join us for a Twitter Chat to share ideas on how you can ensure equity and access when promoting individual preparedness. Use #PrepStartsWithYou to chat.
September 29 – Week 5: Lead up to 30th, National Preparedness Day
Join us for a Twitter Chat where we will share how schools, districts, and IHEs can register activities on the FEMA Website and offer states a chance to share chances for staff and students to participate in local events before and on National PrepareAthon Day. Use #NatlPrep to chat.
ShakeOut Your Earthquake Awareness Skills. Join the Nation as We Drop (or Brake), Cover, and Hold on! This October 20, 2016!