News & Updates from the REMS TA Center, Spring 2017
Spring Forward and Practice Preparedness by Exercising Your
K-12 and Higher ed Emergency Operations Plans (EOP)
It's official! Spring is here, and with it comes many chances to spring forward and get prepared for all hazards that may impact your school or higher ed community. The REMS TA Center offers the following techniques to consider as your education agency welcomes the new season and seeks new opportunities to enhance school and campus safety efforts.
Perform spring cleaning. Winter weather, or just the start of a new academic semester, may have left little time between January and February for your emergency management teams to review and revise your EOP in collaboration with key stakeholders. Consider using the break in winter weather to update your EOP based on any lessons learned or after-action reports from winter weather incidents. If your education agency has not experienced winter weather incidents since the start of the school year, update your EOP based on lessons learned or after-action reports from any drills or exercises practiced so far this year. http://www.rems.ed.gov/EOPinteractivetools.aspx

Adjust your planning schedule. Just like the seasons, emergency management planning is a cyclical process. It requires constant communication with those who play a key role in prevention, protection, mitigation, response, and recovery within your agencies. If you haven't already done so, review the ideal dates between now and the end of the academic year to meet with key members of your safety teams. Make adjustments where necessary to account for inclement weather days that may have decreased opportunities to meet. Learn more about plan implementation and maintenance here: http://rems.ed.gov/K12PPStep06.aspx.

Incorporate Crime Prevention Through Environmental Design (CPTED) into campus maintenance projects. As signs of winter melt away and hints of a new season bloom, you may see facilities management staff at education agencies across the country busy at work around various areas of campus buildings and grounds. Consider sharing how CPTED can be incorporated into campus and community beautification projects as a strategy to enhance safety with those key safety partners (and the whole school community). Learn more about CPTED here: https://rems.ed.gov/K12SecurityAnnex.aspx.

Download our NEW Specialized Training Package—Understanding Educator Resilience & Developing a Self-Care Plan

An educator's role is not limited to teaching concepts in a classroom. When emergencies occur at school, or even in the community, educators are often the ones interacting with affected students the most during the recovery process. In this caring role, educators may experience secondary traumatic stress. To support educators in this role, the REMS TA Center has developed a new specialized training package to offer a better understanding of resilience strategies and compassion fatigue, and to consider the impact of these things on self-care and the learning environment. Through this 60-minute training module, educators can learn key concepts aimed at helping them practice self-care so they can more effectively work with the students they serve. The training package comes with the following supporting documents:
PowerPoint Presentation;
Handout on the "BASIC Ph" (Beliefs, affect, social, imagination, cognition, and physical) model of coping and resiliency;
Worksheet for building a self-care action plan; and
Resource Guide.
The recommended audience for this self-paced training includes educators or other staff who play a role in providing support to students and who may experience stress, burnout, or compassion fatigue because of these interactions; those who work with anyone who may provide this support; or those who are responsible for planning the recovery and mental health aspects of a school's or district's EOP.
Visit the Specialized Training Package Web page on our site to download the entire package, and to view the list of additional training topics we offer in a similar format.
Meet EOP ASSIST 3.0—An Enhanced Version of Our EOP Interactive Tool for K-12 Schools, School Districts, and State Agencies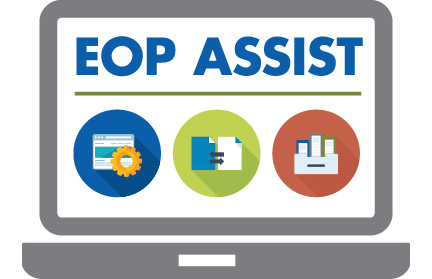 Nearly 2 years ago, the REMS TA Center launched a software application designed to help education agencies create and update high-quality school EOPs. Since then, this free application has been downloaded more than 750 times for use by schools, school districts, and state education agencies. The software walks users through the six-step planning process recommended in the Guide for Developing High-Quality School Emergency Operations Plans and exports a customized and downloadable school EOP. To ensure that this interactive tool continues to expand to meet the growing needs of the field, and to further support collaboration among a team of users, the REMS TA Center recently updated EOP ASSIST to include a special portal for state agencies involved in the school EOP development process.
This enhanced version will allow state agencies and school districts to prepopulate school EOPs with statewide or district-wide threats, hazards, and functions, as well as goals and objectives, and add state-specific or locality-specific resources to the resource toolkit. Additionally, we have enhanced the management features of the application by allowing agency hosts to customize the time-out feature, delete school and district profiles, delete user accounts, and export user lists. This version also includes the most recent REMS TA Center resources, which may be found in the resource toolkit. We recommend this tool for use by school districts or local education agencies; the whole school community; local community partners with a responsibility in school emergency management; and state departments of education. Users may also include state education agencies; state community partners; regional education agencies; and/or additional partners with a role in school emergency management.
Interested in downloading or learning more about this enhanced application? Visit the EOP ASSIST 3.0 Web page on the REMS TA Center Website, where you can also find the following resources to support you with installing, using, and providing feedback on the tool:
Product Description;
Manuals;
Video Tutorials;
Downloadable Presentations;
Webinar; and
Community of Practice (CoP) Forum.
Already using EOP ASSIST? Visit our Creative Materials page to download Web and email banners you can use to support information-sharing about the tool.
Share Your #REMSonTheRoad Live Training Experiences with Us and the Field
Since January, we've traveled more than 5,000 miles to six cities to conduct live trainings on topics including developing EOPs for schools and IHEs, resilience strategies, and threat assessment. During each #REMSonTheRoad experience, we've had the chance to meet school and school district administrators, school resource officers and security staff, school social workers and counselors, and cyber safety professionals to not only conduct trainings, but also to learn about issues faced in preventing, responding to, and recovering from emergency events.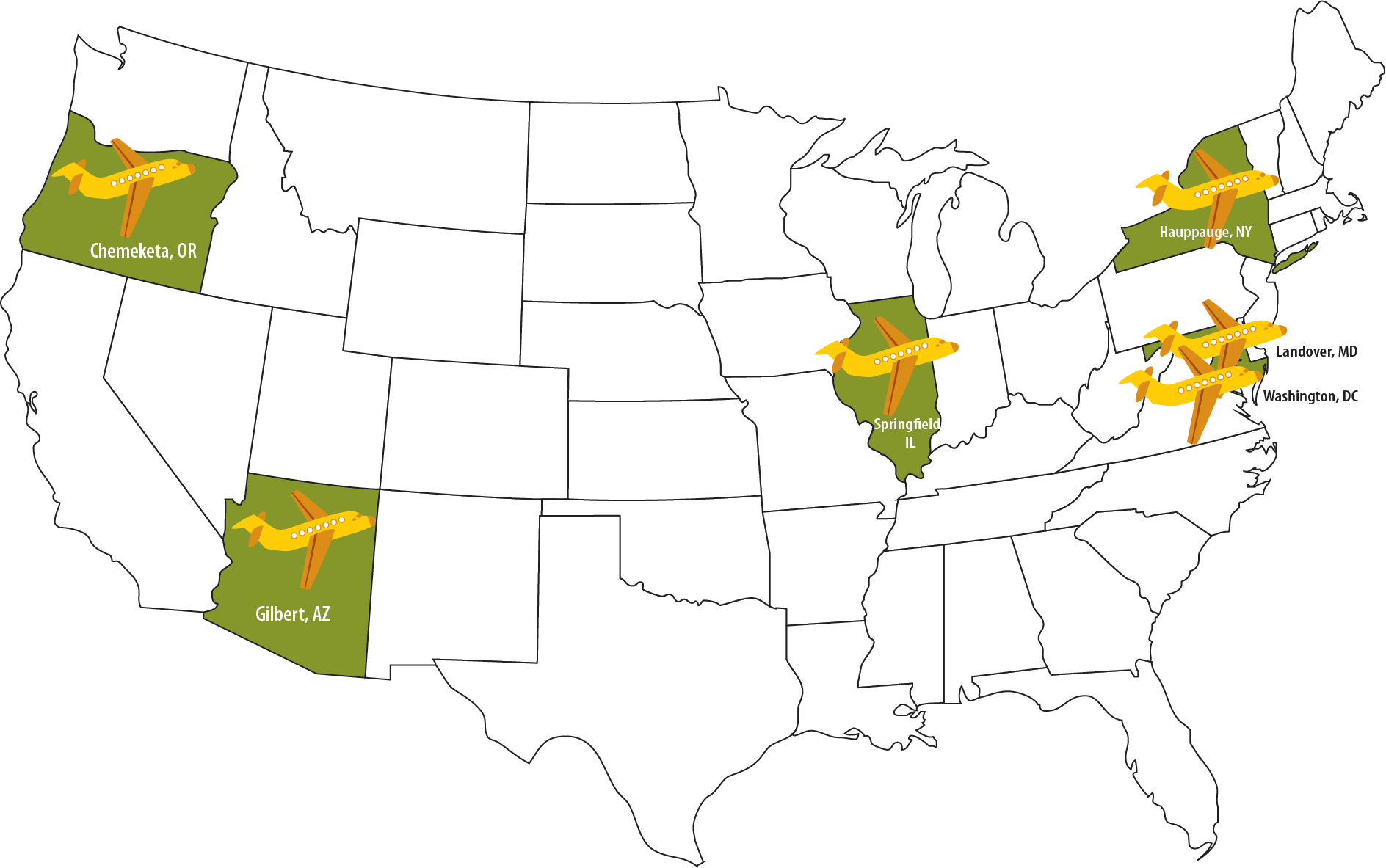 We have also witnessed the unique and effective ways state and local emergency management staff collaborate with education agency staff to help ensure safe and healthy schools. These experiences only make us more excited to get out on the road to both support you and learn from you. View a full list of the FREE trainings we offer below.
Developing Emergency Operations Plans IHE 101 Train-the-Educator and Train-the-Trainer
Developing Emergency Operations Plans K-12 101 Train-the-Educator and Train-the-Trainer
Earthquake Preparedness for Schools Train-the-Educator
Resilience Strategies for Educators: Techniques for Self-Care and Peer Support Train-the-Educator and Train-the-Trainer
School Behavioral Threat Assessments: An Introduction Train-the-Educator
Interested in being a site host? It's easy.
Download the Host Site Application.
Fill out your contact details on page 1.
Select the trainings you're interested in on page 2.
We will review your request and respond within 1 business day to confirm receipt.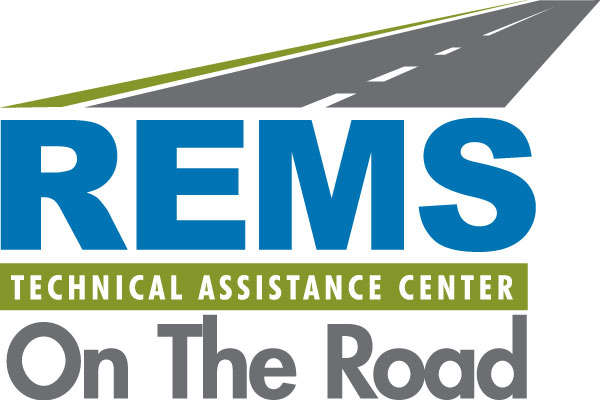 Were you a recent training attendee? Share your experiences with us via Twitter (use #REMSontheRoad) or our CoP (access the #REMSontheRoad Forum).

Attending the Fifth Annual Best Practices in Higher Ed Emergency Management Conference at Virginia Tech? Stop by our booth to chat about campus safety and emergency management and to pick up free resources. We also encourage you to attend our presentation session at the event, titled "Prevent. Protect. Mitigate. Respond. Recover—Developing All-Hazards Higher ed Emergency Operations Plans." Look for it in the presentation agenda!
Have a Question? Need a Resource? Seeking Research Support? We're Here to Help!

Curious about a school safety topic? Wondering how to approach planning for a unique threat or hazard at your site? Need resources to support your higher ed emergency preparedness efforts? No matter the question or need, the REMS TA Center is here to help. Our staff are available Monday through Friday from 9 AM to 5 PM EST to provide informed answers and related resources in response to your individual and unique questions on a wide variety of topics related to school safety, security, and emergency management and preparedness. View a preview of some of the questions we've answered from the field. Please don't hesitate to contact us via email, telephone, or our online TA Request Form.
TA Center Interactive Tool Bar