Planning Professional Development Activities for Educators This Summer? Add Emergency Preparedness and Building Safety to the Agenda!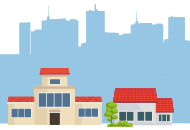 The school year is ending for many, but we know that the work of education agencies and their community partners in safety doesn't stop when students retreat from the classroom during summer break! With the decrease in traffic on campus, summer can serve as an ideal time for some important activities in your planning process, including reviewing emergency operations plans (EOPs) and back-to-school safety procedures with staff and other key stakeholders. The REMS TA Center offers the following recommendations to consider as schools and institutions of higher education welcome the summer season and begin to prepare for the 2017-2018 academic year.
Communicate staff roles and responsibilities in the event of a wide variety of hazards and threats. EOPs are great resources, but they have no value if the people who need to use them during an emergency aren't sure about what to do. Staff need to be trained and retrained before an emergency occurs. Use professional development sessions planned right before the start of the next school year as opportunities to review courses of action the members of your incident response team will take as it relates to your school's prioritized threats and hazards. Work with your emergency planning team to create easy-to-access and/or summarized versions of your threat- and hazard-specific annexes for specific response team members so that they may review their roles before an emergency occurs. When conducting drills and/or tabletop exercises at the start of the new school year, have incident response team members refer back to their condensed versions as guides to walk them through their roles during the drills and/or exercises. Following the drills/exercises, use after-action reports to document and share strategies with planning and incident response team members. They can use these strategies to reinforce staff roles and responsibilities based on feedback from participants. Learn more about practicing and training key stakeholders on the plan.

Review plans for building retrofits, renovations, repairs, or modernization. According to a 2014 report on the condition of public school facilities published by the U.S. Department of Education's (ED) National Center for Education Statistics, 39 percent of schools had major repairs/renovations/ modernization work planned in the next 2 years. If schools in your state or locality have new and/or existing construction activity in the works, be sure to consider geography, potential threats and hazards, and accessibility in your construction plans. Questions you might ask about the site include: Is the site location likely to experience flooding, or is it prone to forest fires? Is there a nearby cliff or hill that could be subject to erosion or a mudslide? Are there train tracks, industrial plants pipe lines, etc. that could pose environmental risks? Are there multiple entry points to the grounds of the facility from roads and highways? Are there any potential issues with traffic volume and ingress and egress? Is the facility easily accessible for emergency responders, as well as students, staff and visitors with disabilities or access and functional needs (D/AFN)? Learn additional school design and construction considerations via the Environmental Protection Agency's School Siting Guidelines which includes a helpful chapter, "Environmental Siting Criteria Considerations," and a user-friendly chart, "Screening Potential Environmental, Public Health and Safety Hazards". Contact us at info@remstacenter.org or 1-855-781-REMS (7367) if you need technical assistance support regarding additional strategies for maximizing building safety and resilience.
Celebrate the 27th Anniversary of the Americans with Disabilities Act (ADA) this July by Updating Evacuation Procedures for Your Students and Staff with Limited Mobility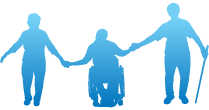 July 26, 2017 marks the 27th anniversary of the signing of the ADA, which offers requirements for state and local government agencies providing emergency communications services, as well as other emergency management services to prohibit discrimination and to ensure access for all. When taking time to review your state's or locality's compliance with ADA, remember that effective emergency planning integrates the needs of students, staff, and visitors with D/AFN throughout the EOP. Consider numerous ways an event could unfold when reviewing each of the annexes included in your EOP, alongside the needs of the whole community, the unique features of the school building and campus, and the school's specific resources. All of these actions will help to ensure that you comprehensively meet the needs of individuals with D/AFN. It is critical to prepare for multiple ways an event may unfold and to consider both the available resources of the school and its partners, as well as those that are needed. For example, in some emergency events, when the danger is imminent or immediate, the use of a sled may be more appropriate to evacuate a person with limited mobility; and in other incidents, it may be more appropriate for the person and their caregiver to remain in an area of safe refuge. Generally, there are four options available to help people with limited mobility evacuate in the event of an emergency, depending upon the degree to which the danger poses a risk: (1) move to an area of safe refuge that provides safety and protection if there is no imminent danger; (2) remain/Shelter-in-place, if safer to do so; (3) evacuate with minor assistance for those who require limited assistance, such as provision of a steady hand; or (4) evacuate with major assistance.

Protocols or courses of action that describe how a student with D/AFN will respond—or how caregivers will help that individual respond—in an emergency are best created by a multi-disciplinary team, comprised of the student's educators, an emergency management representative, first responders, a district or school disability specialist, the student or their representative, and parents or caregivers, with input from general counsel (for more information on forming a planning team, see the six-step planning process described by the Guide for Developing High-Quality School Emergency Operations Plans [School Guide]). This diverse representation can help ensure the unique needs of individuals are met in a variety of scenarios, such as how a student with limited mobility would evacuate from a multi-story building under various circumstances. The planning efforts can build upon a student's success with particular modifications and accommodations already in place, and be considered as part of the individualized education plan (IEP) meeting.

In addition, the ADA Website offers a useful emergency management checklist for state and local government agencies that covers seven major areas, including: general emergency management policies and procedures; planning for emergency notification and evacuation; training first responders, staff, and volunteers; and post-emergency repair, rebuilding, and resumption of program operations. Access that document here: https://www.ada.gov/pcatoolkit/chap7emergencymgmtadd1.htm. For additional ideas and strategies, you can also view the REMS TA Center's Webinar, "Addressing Access and Functional Needs (AFN) in School and Higher Education Emergency Operations Plans (EOPs)."
Join our #PrepareAthonforSchools Monthly Twitter Chats | Last Thursday of Each Month through August | 3 PM – 4 PM

As we work with ED's Office of Safe and Healthy Students (OSHS) in support of the national PrepareAthon campaign, the REMS TA Center has been hosting a #PrepareAthonForSchools Twitter Chat Series since April. The series continues through August on the following topics:
Preparing for All Hazards Using the PrepareAthon Campaign | June 29
Engaging Family and Community in Back to School Preparedness | July 27
National Preparedness Month Preview | August 31
We encourage you and your agency's social media teams to join the national conversation that we started last year, which features stories, lessons learned, and key resources from states, localities and additional Federal partners. Get details on participating below:
Follow @remstacenter on Twitter. We will start posting chat questions at 3 PM EST on each of the dates listed above.
Respond to these questions LIVE on Twitter using the 140 character count format.
Share information about the #PrepareAthonForSchools Twitter chats with your Twitter audience in advance. Feel free to use the following post:
The Twitter Chats will be held 3 PM to 4 PM EST on the last Thursday of each month through August. Don't forget to invite your constituents to participate, too! This opportunity is open to all!
Lessons Learned from Recent Meetings, Trainings and Conferences| #REMSonTheRoad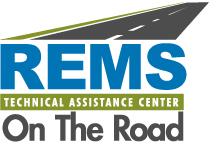 Since April, we've traveled to California (Ukiah and San Bernardino); Milliken, Colorado; Hamilton, New Jersey, and New Mexico (Gallup and Albuquerque) to conduct live train-the-educator trainings on earthquake preparedness and threat assessment. We've also visited Virginia (Alexandria and Blacksburg) and Emmitsburg, MD to engage, present and distribute materials at national safety conferences including the Fifth Annual Best Practices in Higher Education Emergency Management Conference, National Institute of Justice's Comprehensive School Safety Initiative Conference, and the Federal Emergency Management Agency's Emergency Management Institute. During each #REMSonTheRoad experience, we had the chance to meet school, school district, and higher ed administrators; school resource officers and security staff; school social workers and counselors; facilities management staff; special educators; and cyber safety professionals to learn about issues faced in preventing, responding to, and recovering from emergency events.

Find a snapshot of common trends we've noted from our recent trainings and attendance at state and national safety conferences and events, as well as our participation in monthly National School Safety Alliance Network virtual meetings, below:
We look forward to upcoming June and July train-the-trainer and train-the-educator trainings in Slippery Rock, Pennsylvania; Berlin, Vermont; Mays Landing, New Jersey; and Macon, Georgia on the topics of threat assessment and developing K-12 EOPs. View a full list of the FREE trainings we offer via our Trainings by Request Web page.
Interested in hosting a training? It's easy.
Download the Host Site Application.
Fill out your contact details on page 1.
Select the trainings you're interested in on page 2.
We will review your request and respond within 1 business day to confirm receipt.

Were you a training attendee? Share your experiences at any time with us via Twitter (use #REMSontheRoad) or our CoP (access the #REMSontheRoad Forum).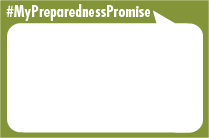 Do you have staff attending the National Association of School Resource Officers Conference in Washington, DC? Have them stop by our booth to chat about school safety and emergency management, pick up free resources, and to snap a picture with our #MyPreparednessPromise banner!
Have a Question? Need a Resource? Seeking Research Support? We're Here to Help!

Curious about a school safety topic? Wondering how to approach planning for a unique threat or hazard at your site? Need resources to support your higher ed emergency preparedness efforts? No matter the question or need, the REMS TA Center is here to help. We are available Monday—Friday from 9 AM to 5 PM EST to provide informed answers and related resources in response to your individual and unique questions on a wide variety of topics related to school safety, security, and emergency management and preparedness. Contact us via email, telephone, or our TA Request Form.
TA Center Interactive Tool Bar
If you have questions or need additional assistance, please contact the REMS TA Center at 1-855-781-REMS [7367] or via email at info@remstacenter.org.