Integrating Family, Youth, and Community Preparedness With Educational Initiatives
School and Community Connection
The mission of schools, school districts, and education agencies is to facilitate the safe and healthy development of youth physically, personally, socially, and academically. This development is all interconnected and stems from a safe and supportive school climate focused on academic engagement and achievement that simultaneously builds school safety with community partners before, during, and after possible emergencies.
Connecting family, youth, and community preparedness to education initiatives benefits all, as it builds from existing resources and increases outcomes for the students as well as preparedness for the school and the community it serves.

As part of school preparedness, schools can collaborate, coordinate, and communicate with their community partners to help integrate youth, family, and community preparedness into their educational initiatives. One of the most effective strategies for achieving this is for schools and community partners to work together to identify and address gaps by building from existing resources.

Educational Initiatives and Topics Within the School Setting
In most cases, education leaders can easily connect school safety and preparedness to academic initiatives. Not only is it effective, but it provides an easy and fast way for educators to link the two. Examples of educational initiatives applicable to integrating preparedness include

Family and Community Engagement
Workforce Development
Career and Technology Education (CTE)
Science, Technology, Engineering, and Mathematics (STEM), or STEAM with the addition of Art.

For more information on youth, family, and community preparedness, visit the U.S. Department of Education's Office of Safe and Supportive School's Readiness and Emergency Management for Schools (REMS) Technical Assistance (TA) Center.

The REMS TA Center provides school safety training and technical assistance services to schools, school districts, state educational agencies, and their school safety partners on these school safety topics and much more.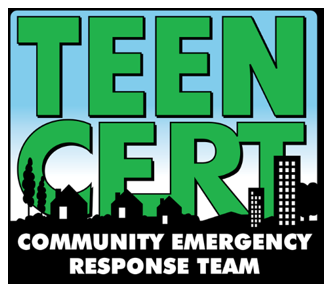 These initiatives are typically based on the needs of the local community and are interconnected. When schools and communities combine and extend their shared resources to address these initiatives, they collaboratively raise awareness and promote opportunities to address gaps and strengthen outcomes.

For example, the Teen Community Emergency Response Team (CERT) is designed for teens to learn how to protect themselves, friends, and family in the event of a disaster and integrates them into the school's and community's response plans. Participation offers exposure and skill-building opportunities, providing a real-world context for multiple STEM topics and related careers. Teen CERT offers various trainings to ensure that teens are prepared and can participate in applicable response activities such as first-aid, the Stop The Bleed program, and cribbing. Many schools work with their community partners to offer Teen CERT as an elective or an afterschool club.
To learn more about Teen CERT, view a Webinar conducted by the REMS TA Center in collaboration with Federal Emergency Management Agency (FEMA) and the corresponding toolkit.

Strategies for Integrating Family, Youth, and Community Preparedness With Educational Initiatives
Integrating family, youth, and community preparedness with educational initiatives offers the knowledge and skills youth and the community at large would need to provide safety before, during, and after emergencies that also support the five National Preparedness System mission areas: Prevention, Protection, Mitigation, Response, and Recovery. Integrating preparedness with educational initiatives presents a meaningful opportunity for youth in the greater community to help fulfill emergency preparedness and workforce gaps. Examples of some possible strategies are provided below.

STEM and STEM-Related Initiatives
Preparedness Example(s)
Programs and Resources
Relate STEM and STEAM topics to safety skills necessary to prepare for hazards and threats. For example,

Engineering is fundamental for ensuring educational buildings and settings are safe before, during, and after incidents.
Meteorology and technology-based weather tools are instrumental in preparing for and creating recovery timelines and benchmarks following disasters.
Biology, anatomy, and medicine provide opportunities to support the well-being of the greater community, including physical and mental health first aid.

Example
Incorporate preparedness examples in STEM and STEAM-related activities for students to provide a real-world context for traditional topics and lessons. For example, during a physics lesson, provide students with data, facts, and information from a real-world hazard or threat. Ask students to create a solution, then compare the students' solutions with the actual response. Compare and contrast the solutions with the response to determine efficacy.
SciJinks | U.S. Department of Commerce (DOC), National Oceanic and Atmospheric Administration (NOAA)

Web page with STEM-related resources for children, youth, and educators.

Engaging Students in Emergency Management | REMS TA Center

Resource outlining tips for engaging students in preparedness.

SKYWARN Storm Spotter Program | DOC NOAA National Weather Service (NWS)

A citizen science-based program that engages volunteers to collect and report severe weather events.

Owlie's Weather-Ready Educational Activity | DOC NOAA NWS

Activities designed to ensure more families, schools, community groups, and youth organizations become weather-ready.

Resources for Teachers | U.S. Geological Survey

Documents, multimedia, lessons, and activities for educators organized by grade level ranges.

Curricular-Based Initiatives
Preparedness Example(s)
Programs and Resources
Incorporate preparedness into classroom materials and activities to provide a real-world context for the existing curriculum. A real-world context provides weight and importance to lessons and can often be transferred to CTE initiatives by involving safety partners in career awareness and workforce development activities such as career days, job shadowing, internships, and camps. Preparedness should also be considered for family and community engagement activities as it can bring awareness and education to both youth and the community.

Example
Fire Prevention Week is a public observance held in early October each year. Many schools incorporate this observance into their curriculum, but it also presents an opportunity to involve the community and families. For example, schools could invite the local fire department to host their fire prevention activities at the school location. This would draw not only the students and their families to the event, but it may also draw participation from other community members. In turn, it would increase awareness and preparedness of the students, families, and the community.
Youth Emergency Preparedness Curriculum — Ready Kids | U.S. Department of Homeland Security (DHS), FEMA

Downloadable emergency preparedness curriculum for grades 1-12 teaches kids what to do before, during, and after an emergency, while fostering critical 21st-century skills such as problem-solving, teamwork, creativity, leadership, and communication.

Ready Kids | DHS FEMA

Web page with various resources for kids, teens, families, educators, and organizations, all organized by age group.

Student Tools for Emergency Planning (STEP) | DHS FEMA

The newly updated STEP is a modular emergency preparedness curriculum with fun activities for use in many different settings, inside and outside of school.

Earth & Environment Classroom Resources | National Science Foundation

Numerous resources addressing the many topics comprised within school safety, security, emergency management, and preparedness.

Extracurricular-Based Initiatives
Preparedness Example(s)
Programs and Resources
Explore integrating youth preparedness into extracurricular activities such as afterschool programs, clubs, and sports. These environments are ideal for learning skills such as teamwork, decision-making, resiliency, and the building and maintaining of partnerships, all skills applicable to preparedness. Extracurricular activities also allow students to get involved in planning for emergencies outside the school day and a chance to coordinate with other organizations.

Example
Schools could invite community partners to host a Teen CERT program during the school's afterschool program. This would benefit the community partner by increasing the pool of educated and trained community members and benefit the students by providing them with training that would lead to increased preparedness and possibly further training or even a career. It would also provide an opportunity for students to interact and collaborate with other extracurricular and community programs, helping to expand both their circle of influence and the community's preparedness while teaching them important soft skills.
Working With the Whole Community to Manage Emergency Incidents That May Impact Education Agencies | REMS TA Center

Web page that includes resources from the REMS TA Center, U.S. Department of Education (ED), and Federal agency partners, for education agencies working with the whole community to manage emergency incidents that may impact education agencies.

Planning for Emergency Incidents That Can Happen in All Settings and During All Times | REMS TA Center

Web page that includes resources from the REMS TA Center, ED, and Federal agency partners for planning for all settings and times that emergency incidents might occur within school environments.

Emergency Management Planning for After-School Programs | REMS TA Center

Resource outlining best practices, tips, and lessons learned from Napa County Office of Education regarding emergency management planning for afterschool programs.


If you have any questions or need additional assistance,
please contact the REMS TA CENTER at 1-855-781-REMS [7367]
or via email at info@remstacenter.org