Considering the Mental Health Needs of Students and Staff in Your Emergency Operations Plan

Throughout the academic calendar year, education agencies design and provide mental health supports to help ensure that the whole school/campus community can learn and work in a positive environment. This occurs through assessments by school psychologists, therapy from school social workers, employee wellness programs, etc., and can help schools, school districts, and institutions of higher education (IHEs) build their preparedness capacity. Too often the value and importance of this work are first recognized during and in the immediate aftermath of an emergency event. To build on the expertise and success of existing programs, policies, and roles, safety teams can proactively incorporate existing mental health supports into emergency operations plans (EOPs). Whether planning for the provision of mental health supports to individual students or the whole school/campus community following an emergency event, teams should work collaboratively with community partners.

Planning teams may integrate these important supports into the EOP and its Public Health, Medical, and Mental Health Annex using the six-step planning process. For example, as the multidisciplinary planning team is formed during Step 1, consider including school-based mental/behavioral health practitioners (e.g., counselors, school psychologists, school social workers) and representatives from the local health and mental/behavioral health agencies. These practitioners can offer valuable insight into student mental health, especially those individuals who work closely with students; these insights can ultimately help inform the planning team as it incorporates mental health supports into the EOP.

As you observed and participated in Mental Health Awareness Month activities, we hope you gained a better understanding of the role mental health plays in everyday school safety, which includes supporting continuity of operations and helping to reduce disruptions to teaching and learning in the case of a potential emergency event. We encourage you to revisit the role of mental health in higher ed and K-12 school safety, security, emergency management, and preparedness (school safety); reflect on lessons learned from the past year; and update/maintain your EOP, including the Public Health, Medical, and Mental Health Annex. Planning teams can consider how mental health supports will be provided to students and staff before, during, and after an emergency, both in person and in the virtual setting; help ensure that the mental health needs of the whole school community will be met, including individuals with disabilities and other access/functional needs; communicate and work collaboratively with their community partners to ensure that their plans are coordinated; and review, revise, and continually enhance their EOP and Public Health, Medical, and Mental Health Annex.

Review, Revise, Maintain, and Continually Enhance Your EOP
According to the traditional format, which is one possible format for the EOP, the Public Health, Medical, and Mental Health Annex may be found in the Functional Annexes section of your EOP. This is because mental health is a cross-cutting function that always applies to everyday school safety and may be especially relevant following a tragedy, which may result from more than one threat or hazard. The Federal school safety guidance recommends that this annex be included in a high-quality EOP and consider how to build school safety before, during, and after an emergency. As your planning team reviews, revises, and/or creates goals, objectives, and courses of action for the function of public health, medical, and mental health, consider
Plan for Mental Health in the Context of Reopening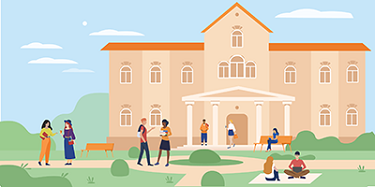 As schools across the country return to in-person learning, some students and staff may require more intensive mental health supports as they process their experiences during the past year and transition back to the classroom. In 2020, more children under the age of 18 visited emergency departments for mental health-related visits than in 2019. To help schools address this need, the U.S. Department of Education (ED) released the following helpful resources that discuss student mental health and staff well-being in the context of school reopening:



Access Resources on Mental Health Planning Topics
The REMS TA Center Website offers schools, school districts, and IHEs, with their community partners, resources from ED, the REMS TA Center, and Federal partners on the topic of mental health and EOP planning, which includes resiliency, trauma-informed care, psychological first aid (PFA), and annex development.
Training
Resources
If you have any questions or need additional assistance,
please contact the REMS TA CENTER at 1-855-781-REMS [7367]
or via email at info@remstacenter.org