Topical Resource Feature
This section of our newsletter features resources relevant to seasonal trends, current events, and other timely topics in the field.
Planning for Food Safety Year-Round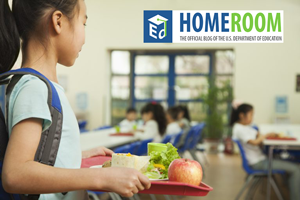 Each year, millions of Americans get foodborne illness, resulting in 128,000 hospitalizations and 3,000 deaths. Food safety is something that impacts all communities—rural, urban, suburban, and insular—and in a September Homeroom blog post, the U.S. Department of Education's (ED) Office of Safe and Supportive Schools (OSSS) and its Readiness and Emergency Management for Schools (REMS) Technical Assistance (TA) Center chatted with Frank Brogan, ED's Assistant Secretary for Elementary and Secondary Education, and Dr. Mindy Brashears, the U.S. Department of Agriculture's (USDA) Deputy Under Secretary for Food Safety, about this important topic.
View the full blog post via the ED site here: https://blog.ed.gov/2019/09/supporting-schools-creating-plans-ensure-sustain-food-safety/.

Access a recap of our Twitter conversation with Dr. Brashears by searching #SchoolFoodSafety on Twitter. https://twitter.com/search?q=%23SchoolFoodSafety&src=typed_query&f=live

Learn more about the development of a Food Contamination Annex as a part of school emergency preparedness planning via the REMS TA Center's specialized training package or online course.
Functional Resource Feature
This section of our newsletter features resources that can support education agencies and their community partners with efforts to strengthen emergency management functions and overall preparedness capacity.
An Overview of the Federal Commission on School Safety's Letter Recommending an Annual Review of State Emergency Operations Plans
At the start of this year, the Federal Commission on School Safety released a letter that called on states to conduct an annual review of their emergency operations plans (EOPs). (View the letter here.) One of the key recommendations in the Commission's letter was for state agencies to work in collaboration with local schools, school districts, and institutions of higher education (IHEs) to ensure that state-based EOPs are serving their purpose. When a state-level plan considers the needs and unique characteristics of the local-level agencies and communities it will serve, it can increase collaboration and the ability for all key stakeholders to play their role in support of prevention, protection, mitigation, response, and recovery. Schools and IHEs are an important voice in terms of state recovery planning, due to the role they often play in providing and ensuring continuity of mass care through sheltering, food assistance, behavioral health support, and more. Request a copy of any plans that may impact your school or campus in the event of a community-wide emergency and sit down with state partners to confirm any questions about that impact and how it may affect continuity of learning, teaching and operations.

Help Desk Request Snapshot
This section of our newsletter highlights a noteworthy topic among technical assistance inquiries received from the field during the last quarter.
A Focus on State School Safety Centers

Throughout the United States, there is tremendous diversity in school systems and school communities at the state and local levels. In addition to the demographic variables, there are differences in the primary hazards faced and the past emergency incidents caused by both a combination of threats (e.g., active shooter, child abduction, bomb threats) and hazards (e.g., hurricane, tornado), which have influenced school systems over time. These factors are often reflected in the individual state mandates and resources for their state education agencies (SEAs), local education agencies (LEAs), and individual schools as well as their staff. Thus, there is even more variance in school preparedness (school safety, security, and emergency management) capacity.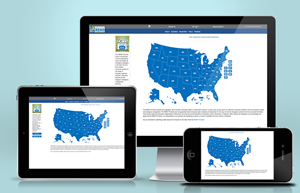 ED's OSSS and its REMS TA Center have been conducting a review of state-level school (public and private) preparedness mandates, including pending legislation. Data are collected from public sources, namely Websites providing state statutes and other legislative information. The information is being used for a variety purposes, such as how ED works with our Federal partners, which initiatives to undertake, their priority, and their design; and to inform updates to our current resources, such as the populated REMS TA Center's Web page, "State Emergency Management Resources." This Web page shows an interactive map with each state's mandates; the state-specific training and technical assistance resources; the state-level partner agencies (e.g., Attorney General, state emergency management agency) with local agency locators, when applicable; and past state and local school preparedness grantees.
We are also in the process of updating the map to feature the latest information on state school safety centers, which are managed using a variety of formats. The majority of centers are administered as a separate entity and done in collaboration with the SEA (e.g., Colorado School Safety Resource Center [CSSR]); housed at a university (e.g., Kentucky Center for School Safety); or administered by a partner state-level agency with roles and responsibilities in school preparedness (e.g., Virginia Center for School and Campus Safety). Alternatively, some states administer requirements, programs, and training and technical assistance within their agency. Regardless of the model, most of the initiatives use an organizational structure that includes additional state education, emergency management, and other state-level partners, works with regional entities and groups, and provides customized support to districts and schools as needed. To support these state-level efforts, OSSS and the REMS TA Center create a number of tools, trainings, and resources for SEAs to use and customize as they further their efforts to provide training and technical assistance to schools and school districts.

Do you manage or work with your state's school safety center? Have you worked with the REMS TA Center in the past year? If your answer is no, to ensure that we are connected to and can support you, send a note to info@remstacenter.org with the subject line "State School Safety Center" and share any details about your state center that you think we may find valuable, including:
The State School Safety Center URL and mission statement;
Details on your upcoming virtual and live events or initiatives; and
Information you would like to see included or updated on our State Map of Emergency Management Resources.
We look forward to hearing from you!
#REMSontheRoad Spotlight
This section of our newsletter features details specific to the REMS TA Center Training by Request (TBR) and #REMSontheRoad Program.
Live Trainings through our #REMSontheRoad Program

The REMS TA Center offers a variety of TBRs for delivery on site at schools, school districts, or IHEs. For each training, we provide—free of charge—training materials, as well as one or more expert trainers and TA Center staff support for the event hosted at your site. To date, we have provided TBRs to more than 10,000 participants in 46 states, and in several territories. Check out the list of states on our calendar for October, November, and December! You can also view live trainings we will be conducting via the home page of our Website, which is updated as events are confirmed.
October
November
December
Download the REMS TA Center Trainings by Request: At a Glance document for more information on our training topics: https://rems.ed.gov/docs/TBRs_At-a-Glance_508C.pdf.

Curious about whether a training is already scheduled in your area? Check out upcoming TBRs we have scheduled across the country by accessing the #REMSontheRoad forums on the REMS TA Center Community of Practice (CoP). Also, if you are attending a training, you can add updates via the CoP. You can also share your experiences at any time with @remstacenter via Twitter using the #REMSontheRoad hashtag.
Virtual Networking Corner
This section of our newsletter features highlights from our interactions with the field via Twitter, the CoP, and other virtual events and networking platforms.
Webinars and Web Chats
Did you miss one of our recent Webinars? You can view these and past Webinars on our Website:
Top @remstacenter Tweets for the Quarter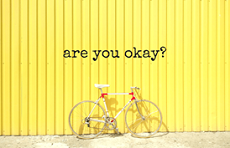 Are you on Twitter? Follow the REMS TA Center via @remstacenter, plus check out two of our top tweets for the past quarter, below. Keep these youth and resilience-focused messages in mind as we enter the last 2 months of the year.

Thank you @NIH and @GaDOESafeSchool! #schools Promote positive check-ins to your staff and your students! We all can be "the one". Relationships matter and are invaluable for promoting student success and preventing harmful behaviors aimed at one's self and others! https://twitter.com/GaDOESafeSchool/status/1172492850036129792

#FlashbackFriday to our Webinar with @fema on the Teen Community Emergency Response Team (CERT) program & on how schools may use the program to engage youth in school emergency management planning and promote student preparedness. View here: https://rems.ed.gov/TeenCertEnhancingSchoolEmergMgrment.aspx #schoolsafety

If you have any questions or need additional assistance, please contact the REMS TA Center at


1-855-781-REMS [7367] or

via email at info@remstacenter.org.