August Is National Immunization Awareness Month
August is National Immunization Awareness Month (NIAM). This annual observance highlights the importance of children and adults getting recommended vaccines throughout their lives to protect themselves, their families, and their communities against preventative diseases (e.g., measles, flu, whooping cough, polio, chicken pox, and tuberculosis). Education agencies play a critical role in community preparedness (safety, security, and emergency management), communication, and coordination, and the REMS TA Center sincerely thanks educators, administrators, and school safety leaders, as well as students and their parents, for all that they have done thus far in 2020. As schools begin the 2020-21 academic year, we encourage engagement in this national campaign as an opportunity to remind parents, families, students, and staff about the importance of vaccines and immunizations.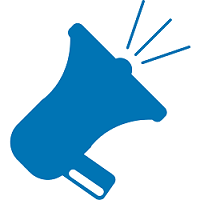 The U.S. Centers for Disease Control and Prevention (CDC) has issued information on the importance of immunization services during the coronavirus disease 2019 (COVID-19) pandemic and released interim guidance for such services. CDC studies on the effects of the COVID-19 pandemic on routine pediatric vaccine ordering and administration have shown that there has been a decline in vaccination coverage of children, putting their families, school communities, and entire communities at risk. "In addition to a decline in up-to-date status in almost all age cohorts, the number of noninfluenza vaccine doses administered and reported for children aged ≤18 years decreased 21.5%." While researchers have identified rebounds in routine childhood vaccine administration in certain localities, it is still critical for entire communities, with schools, to bring awareness to the importance of immunization services in general and during the COVID-19 pandemic. As a school safety leader, you can help renew the focus of your community on the importance of vaccines and, with your school safety team, can participate in NIAM this month by engaging in the following preparedness activities.
Share information and resources to highlight the importance of vaccines. Help spread the word and use #ivax2protect on your social media handles. The CDC has created NIAM graphics for your use. Participation in this campaign can help create a culture of preparedness, which includes infectious disease prevention and public health, in your school community. You may also include a reminder to get vaccinated as part of back-to-school checklists of activities.

Develop and review your Public Health Annex. Using the six-step planning process outlined in the School Guide, District Guide, and IHE Guide, review and update your existing or develop a new Public Health Annex. Pandemics and infectious disease outbreaks may highlight the need to review and update this important part of your institution's emergency operations plan (EOP). Find resources that support this topic from our Public Health Resources page.

Review state and local requirements for immunizations. The CDC maintains the Website SchoolVaxView to provide data, information, and news on school vaccination topics. Read and share information on recommended vaccines for adults and children, find your state immunization contacts, and review guidance for vaccinations during a pandemic.

Build public health partnerships. School relationships with local public health agencies can be established informally, or formalized through agreements such as memoranda of understanding (MOUs). Schools should maintain a close relationship with the city/county public health agency so that coordination and integration are possible before, during, and after an emergency. Schools should know with whom outbreak, epidemic, or unusual medical situation information will be shared and procedures for official reporting to the local health department. Schools can even consider staffing some of their personnel at the city/county emergency operations center.

Promoting and Participating in Public Health Campaigns as a Component of Emergency Preparedness
Your participation in NIAM and similar public health campaigns can support and build on your public health efforts and existing emergency preparedness efforts. Consider some of the following key partners who can support you not only with promoting this campaign but also with carrying out related preparedness activities.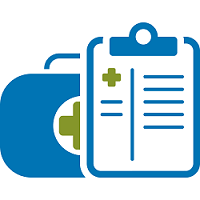 School nurses, health services staff, and local public health officials are key immunization, infectious disease prevention, and public health partners and should be members of core planning teams year-round. We encourage K-12 and higher ed safety team members to facilitate dialogue about this awareness and public health campaign with them, as well as your agency's plan to engage in promotional efforts. They not only can share information about the campaign with the whole school community, but they are also key partners who can help with the development of disease surveillance and tracking systems; coordination with local and state public health partners; pandemic and infectious disease planning; health education programming and training initiatives; and the creation of policies and procedures related to personnel mobilization, supply and equipment management, and MOUs and mutual aid agreements. (Find details about the variety of agreement types via our related Specialized Training Package.) For support, we have created a list of planning team members for primary education agency types via the table below.
K-12 School Core Planning Team Members
K-12 District Core Planning Team Members
Higher ed Core Planning Team Members
School Nurses

Local Public Health Officials
Health Services Administrators

Local Public Health Officials
Health Services Staff

Local Public Health Officials
Training, Tools, and Resources for School Safety Teams
To support you and your school with infectious disease and public health planning, the REMS TA Center has compiled a list of resources, tools, and training opportunities on these important topics. From developing Infectious Disease Annexes to testing plans to hosting tabletop exercises to employing strategies to increase vaccination rates, the REMS TA Center and Federal and national partners offer a variety of free products to assist you with your planning efforts.
Training


School EOPs In-Depth: Planning for Infectious Diseases | REMS TA Center. Create a profile, and get started with this | REMS TA Center. Create a profile, and get started with this 30- to 45-minute virtual training on infectious disease planning. Designed to help you learn how to incorporate infectious disease planning into a school EOP, it allows you to take notes and download job aids, checklists, and reference guides as you navigate through informative course modules.

Specialized Training Packages | REMS TA Center. Download a module to deliver virtual trainings to your teams and colleagues or engage in independent learning. Topics include planning for infectious diseases and developing and enhancing MOUs with your community partners.

Increasing Teen Immunizations, You've Got the Power | National Association of School Nurses. Watch this 30-minute archived Webinar on how school nurses can help increase teen vaccination rates and protect students.

Protecting Young Adults from Meningococcal Disease | National Association of School Nurses and National Foundation for Infectious Diseases. Watch this 1-hour archived Webinar about meningococcal disease and strategies to increase vaccination rates.


Tools


Emergency Exercises Package | REMS TA Center. Download this package to test your plans for an infectious disease outbreak and/or power outage via tabletop exercises, which were designed to last approximately 60 minutes each.

Tool Box | REMS TA Center. Search for templates, forms, trainings, sample MOUs, job action sheets, etc., created by school emergency management practitioners.

Keep Flu out of School Toolkit | National Association of School Nurses and U.S. Centers for Disease Control and Prevention. Download this toolkit that is designed to help schools prevent influenza among students in grades K-5. Contents include an overview of the flu, success stories, social and digital media tips, visual tools, everyday actions to prevent the spread of flu, and more.


Resources


Supporting Efforts to Create a Public Health, Medical, and Mental Health Annex as a Part of Your Emergency Operations Plan | REMS TA Center. Access resources from the REMS TA Center, U.S. Department of Education, and Federal agency partners on the topic of public health, medical, and mental health within K-12 schools and institutions of higher education.

COVID-19 Web page | REMS TA Center. Find guidance, resources, training, and tools in one centralized location on COVID-19 and infectious disease planning activities. This page is updated on a regular basis in order to provide you with the most up-to-date information.

Enhancing Collaboration With Key Community Partners to Support Emergency Planning | REMS TA Center. Access resources from the REMS TA Center, U.S. Department of Education, and Federal agency partners on the topic of collaborating to support K-12 or higher ed emergency management.